PIKOLIN GROUP,
GPA & ROS RETAIL OUTLET SHOPPING
La Torre Outlet Zaragoza is a joint project between Pikolin Group, GPA and ROS Retail Outlet Shopping.
---

PIKOLIN GROUP
Pikolin Group with headquarters in Zaragoza has a turnover of more than 400 million euros and over 3,000 employees. It's the second largest European group in the bedding industry and the leader in Spain, Portugal and France. It has eight production plants in Europe (five in France and three in Spain) and two in Southeast Asia (Vietnam and China) with more than 2,100 workers there. Currently, the portfolio of the Pikolin Group consists of thirteen trademarks: Pikolin, Bultex, Swissflex, Lattoflex, Serta, Dunlopillo, Orthorest, Epeda, Merinos, Sema, Sunlay, Pardo and Mediterraneo®.
The group's growth based on researching and developing core technologies for the bedding industry, counting with numerous patents in its category, ensuring a leading brand positioning products. Beyond this, Pikolin Group has always been a leader in the implementation of quality systems, being the first company to obtain ISO certifications, a fact that boosted its growth in the Spanish market and outside its borders. Also, the logistics facilities are the most innovative and technologically advanced in the industry, with a world leading industrial complex in Zaragoza.
---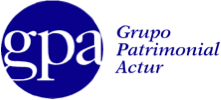 GPA GRUPO PATRIMONIAL ACTUR
GPA is a company dedicated to the management and investment in commercial real estate assets. Their mission is providing and creating investment solutions and asset management to investors in the Spanish retail market.
GPA was founded in 1993 with assets under management of €65 m. In the twenty three years since inception, volume of assets under management has increase to € 450 m.
Key figures:
Family Groups: 16
Assets Volume: 152 commercial assets
Gross leasable area: 321.000 m2
Location: 90% Spain - 10% abroad
---

ROS RETAIL OUTLET SHOPPING
ROS Retail Outlet Shopping is one of Europe's leading operators in the designer outlet sector.
The founders Thomas Reichenauer and Gerhard Graf together have more than 20 years of management experience at leading operators and development companies of retail real estate. Sustainable centre growth is supported by a strong brand partner management and high quality retail and customer services standards. The company stands out for its innovative marketing approach which is provided by a professional senior management team. Their vision is creating unique outlet shopping destinations with added value for customers, investors and cities.