La Torre Outlet Zaragoza launches decoration for the whole month inspired in one of the most romantic dates of the year: Valentine's Day. The visitors will be able to strike a pose next to the many selfie points located in the centre, enjoy the best offers from the Final Sale and win fantastic prizes.
Till the next 26th of February, the fashion mall will give away a 100 euro gift card to shop at the centre. To participate, the visitors must go to the Welcome Center, ask for their love ribbon and customize it in order to show off their affection in the "LOVE" decoration placed at the outlet. In addition, they must fill a short form with their data and wait till the 28th of February when the winner will be announced.
With this initiative, La Torre Outlet Zaragoza recreates one of the most loved practices by lovers all around the world, who place padlocks, ribbons and bows with hearts, their initials or stickers on bridges or statues such as the Bridge of the Arts in Paris or the Milvian Bridge in Rome as a symbol of their love. Now, the outlet complex visitors will be able to do same, but in giant red colored letters forming the word LOVE.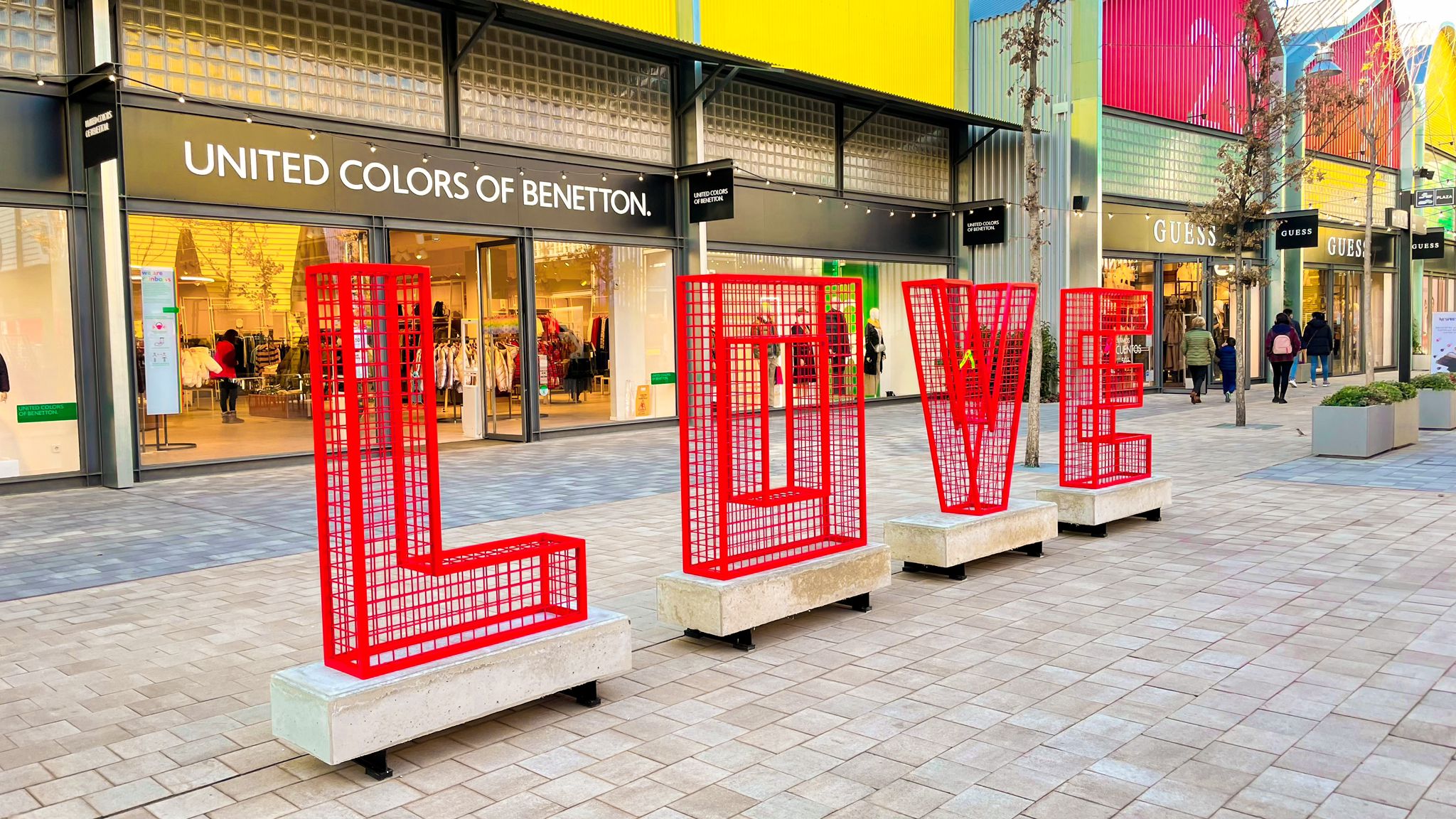 "We want to give love in these dates and that is why our shops have been equipped with the best gifts for Valentine's Day and with very special offers", said Claudio Poltera, Director of the centre.
La Torre Outlet Zaragoza makes it free packaging service available to customers, located in the Welcome Center, so that they can surprise that special person with a unique and different gift. On Saturdays February 12nd and 19th, the centre will also give free instant photographs to all lovers who present their purchase ticket.
The wide and varied offer of the restaurant area invites you to celebrate Valentine's Day as a couple or family discovering endless flavors and enjoying gastronomy from different parts of the world, from Italian food at La Tagliatella or Muerde la Pasta to Asian delicacies in Sushisom or Padthaiwok, going through the most American dishes at Ribs or Foster's Hollywood or the best of local culture at El Molino, 100 Montaditos or D'Jorge.
To complete the perfect date, the leisure options at La Torre Outlet Zaragoza will turn the day into a dream evening, with unique entertainment experiences at the MadLab center or Sould Park or the best premieres at Cines Artesiete, among others. In addition, on February 12th and 13th, MadLab will make it possible for lovers who wish to marry in a chapel at Las Vegas, where the great Marilyn Monroe herself will officiate the ceremony.